Office Hours
Sunday
Closed
Monday - Wednesday

9:00 AM

-

5:00 PM

Thursday
Closed
Friday

9:00 AM

-

5:00 PM

Saturday

9:00 AM

-

1:00 PM
Access Hours
Sunday - Saturday

6:00 AM

-

10:00 PM
| Size | Unit Details | Price | |
| --- | --- | --- | --- |
| | Climate-Controlled, Forge Rd | | |
| | | | |
| | Climate-Controlled, Forge Rd | | |
| | | | |
| | | | |
| | Climate-Controlled, Forge Rd | | |
| | Climate-Controlled, Forge Rd | | |
| | | | |
| | Climate-Controlled, Forge Rd | | |
| | | | |
| | Climate-Controlled, Forge Rd | | |
| | | | |
| | | | |
| | Parking, Forge Rd RV Center | | |
Facility Amenities
RV, Car, and Boat Parking
Storage Units in Palmyra, PA
Our newly built storage facility on South Forge Road in Palmyra, PA offers everything you need during your next move. If you're in the market for a new self-storage unit, making sure that it comes with temperature control will make way for a host of benefits. This useful amenity allows you to protect sensitive documents and other fragile items by keeping a constant temperature level. This means that your valuables will always stay intact during their time here.
If you are planning to store things that you'd be comfortable keeping in the garage, then a standard unit will work well for you. With one of our drive-up storage units, you can comfortably move items in and out of the vehicle instead of carrying them up a flight of stairs or having to fit everything in an elevator. At Forge Road Self Storage, you will be able to upgrade or downgrade the unit as your needs change. Call us today to reserve your space!
Check Out What Our Customers Are Saying
"
"
Kristi Wasson
on 09/19/2023
Forge Road Self Storage is clean, well-maintained and has exceptional customer service. Electronic gating system is reliable and the property is well-kept. Definite 5-Star rating!
"
"
Rigoberto Colon
on 07/16/2023
Great people! Very easy to deal with! Every time I call they are more than happy to help me out. Price are very reasonable! Thanks
"
"
Elizabeth Diegel
on 04/24/2021
I've been renting a unit here for about 2 years now. We have never had any issues with staff or the cleanliness of our climate controlled unit. I share a unit with my parents since we both needed storage and sharing is more cost effective. When we needed to move to a larger unit, the woman who runs the office was very accommodating and held a unit until the next evening when I could come in and sign paperwork. Definitely no complaints here. I would recommend them.
Forge Road Self Storage is just east of Reigle Airport on South Forge Road (Palmyra, Pennsylvania). We're between Route 322 and Route 422, allowing us to serve a variety of surrounding communities such as Hershey, Lebanon, Campbelltown, Hummelstown, Hockersville, Annville, Palmdale, and more.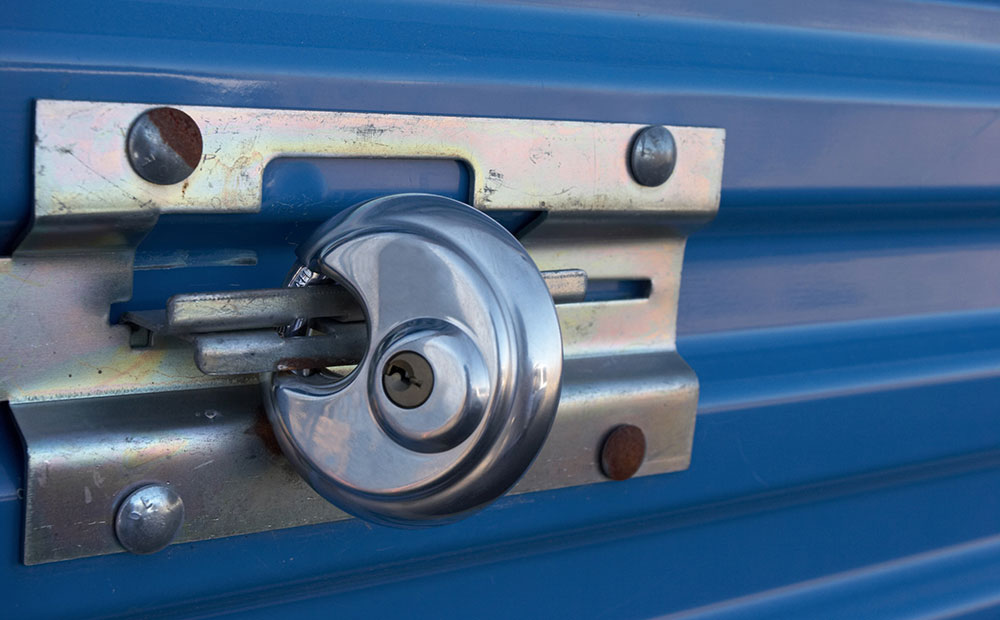 From downtown Palmyra, PA:
Head southeast on N Lincoln St toward E Main St

Turn left at the 1st cross street onto E Main St

Turn right onto PA-117 S/S Forge Rd

You've arrived at Forge Road Self Storage
Follow Boyd St, Freeman Rd and PA-419 S/E Main St to US-322 W in West Cornwall Township

Head northwest on Hillcrest Rd toward Dogwood Rd

Turn right onto Dogwood Rd

Turn left onto Boyd St

Continue onto Cornwall Rd

Slight left onto Freeman Rd

Continue onto PA-419 S/E Main St

Turn right onto US-322 W

Continue on S Forge Rd. Drive to PA-117 N

Turn right onto PA-117 N/S Forge Rd

At the traffic circle, take the 1st exit

Continue onto PA-117 N

You've arrived at Forge Road Self Storage
Get on US-322 E in Derry Township from Quarry Rd

Head east on W Main St toward S Hanover St

Turn right onto Quarry Rd

Turn left to merge onto US-322 E

Follow US-422 E to S Lingle Ave

Merge onto US-322 E

Keep left to continue on US-422 E

Follow S Lingle Ave and Northside Drive to PA-117 N in South Londonderry Township

Turn right onto S Lingle Ave

Turn left onto Northside Drive

At the traffic circle, take the 2nd exit

Continue onto PA-117 N

You've arrived at Forge Road Self Storage
Head southeast on Roosevelt Ave toward US-422 W

Turn left at the 1st cross street onto US-422 E

Turn right onto S Lingle Ave

Turn left onto Northside Drive

At the traffic circle, take the 2nd exit

Continue onto PA-117 N

You've arrived at Forge Road Self Storage